Wahl Sterling Cordless 4 Clipper Limited Edition Aqua and Black #3024489
Spend

$ 200.00

to

FREE SHIPPING
Wahl Sterling Cordless 4 Clipper Limited Edition Aqua and Black is a Limited Edition cordless version of the popular Sterling 4 clipper. It is ideal for fading and blending. The Cordless Clipper uses the standard #1005 blade that fits all Wahl guards. It is also equipped with a convenient taper lever for easy fading and blending. The clipper features a lightweight and sleek, ergonomic design, making it simple to maneuver and use.

Powered by a long-lasting Lithium-Ion battery, the clipper offers 90+ minutes of cordless runtime. Also included are 8 clipper attachment combs that allow cutting hair at different lengths. Apart from this, the clipper comes with a recharge cord and red blade guard.
Product Specifications:
Unit weight: 10.2 oz
Unit length: 6.25"
Blade: 1005 3-hole
Blade Motor: rotary
Battery: lithium-ion
Run time: 90 minutes
Product Overview:
Cord/cordless lithium-ion clipper
Cord/cordless convenience
Plug in and use with a cord if your charge is low.
Blade lever adjusts cutting length and comes with 8 cutting guides, ranging from 1/16" - 1" model 3024489
Includes:
Professional clipper with adjustable taper lever
8 cutting guides (1/16" - 1")
Styling comb
Power supply
Oil
Cleaning brush
Operating instructions
Red blade guard (guarantees professional quality).
View full details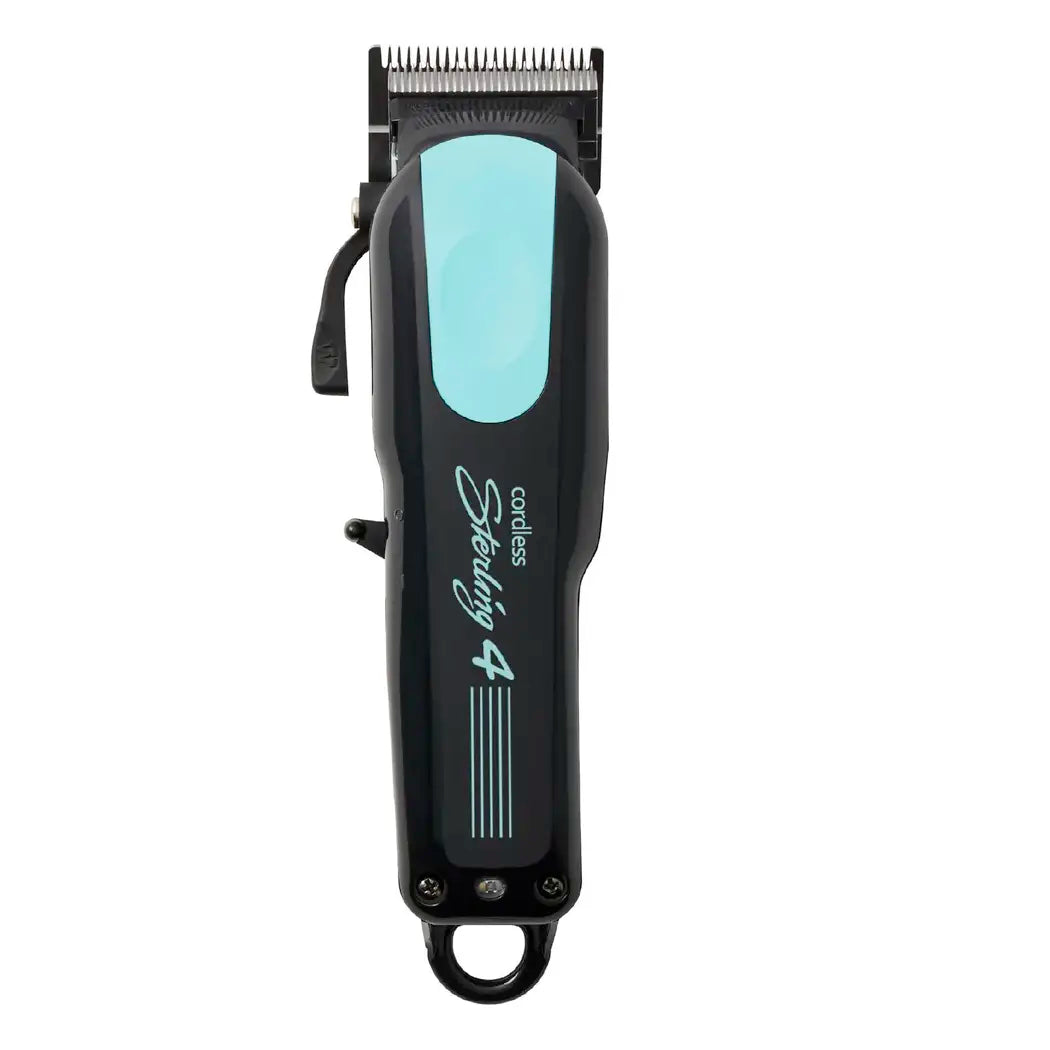 Wahl Sterling Cordless 4 Clipper Limited Edition Aqua and Black #3024489