Gamma+ X-Ergo Professional Modular Clipper
Spend

$ 200.00

to

FREE SHIPPING
A magnetic 9V motor: most heavy-duty and professional, with a microchipped PC board for even more power and torque.

Turbocharged long-life magnetic motor runs at 10,000 strokes per minute.

Offers the ultimate in speed, power, and longevity with the quietest performance of any professional clipper.

Fully modular in colors: matte gold, matte rose gold, and matte chrome body kits to create different custom modifications.

Transparent thumb rest is engineered to be perfectly balanced in your hand.

Features customizable taper options for the most consistent results.

Fully adjustable DLC fixed taper blade with DLC shallow cutter can be easily zero gapped for the closest cut and finish.

Highest quality Black Diamond Carbon DLC blade stays cooler, rust-free, and sharper longer.

Includes: 1 Year Warranty, stretch and tight brackets, charging stand, pass-thru cord (for corded or cordless use), 8 double magnetic guards, 3 lids, transparent thumb rest & cleaning/maintenance kit. Convenient mini screwdriver for blade regulation and custom body modifications.
View full details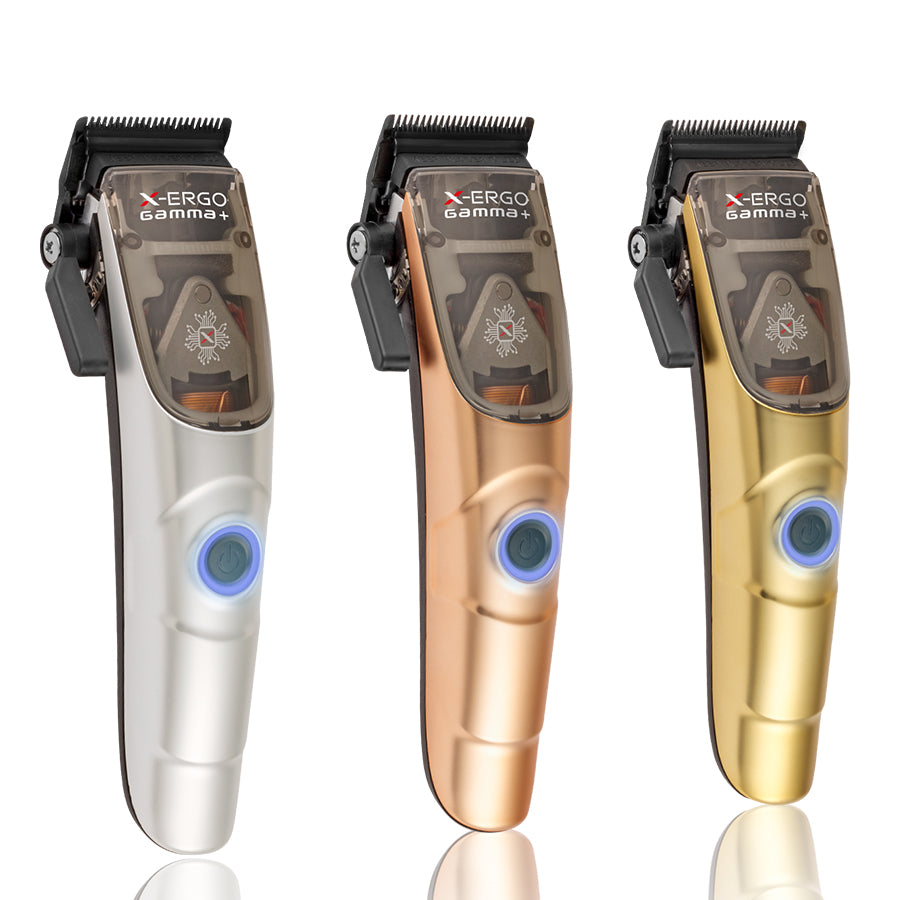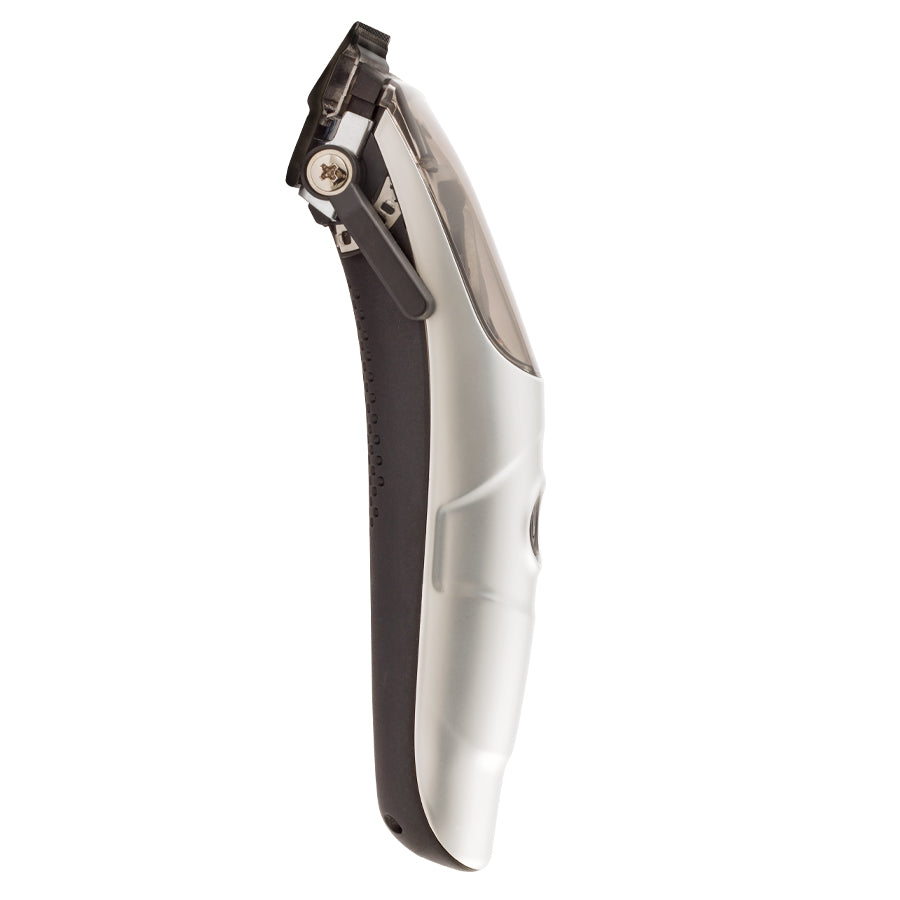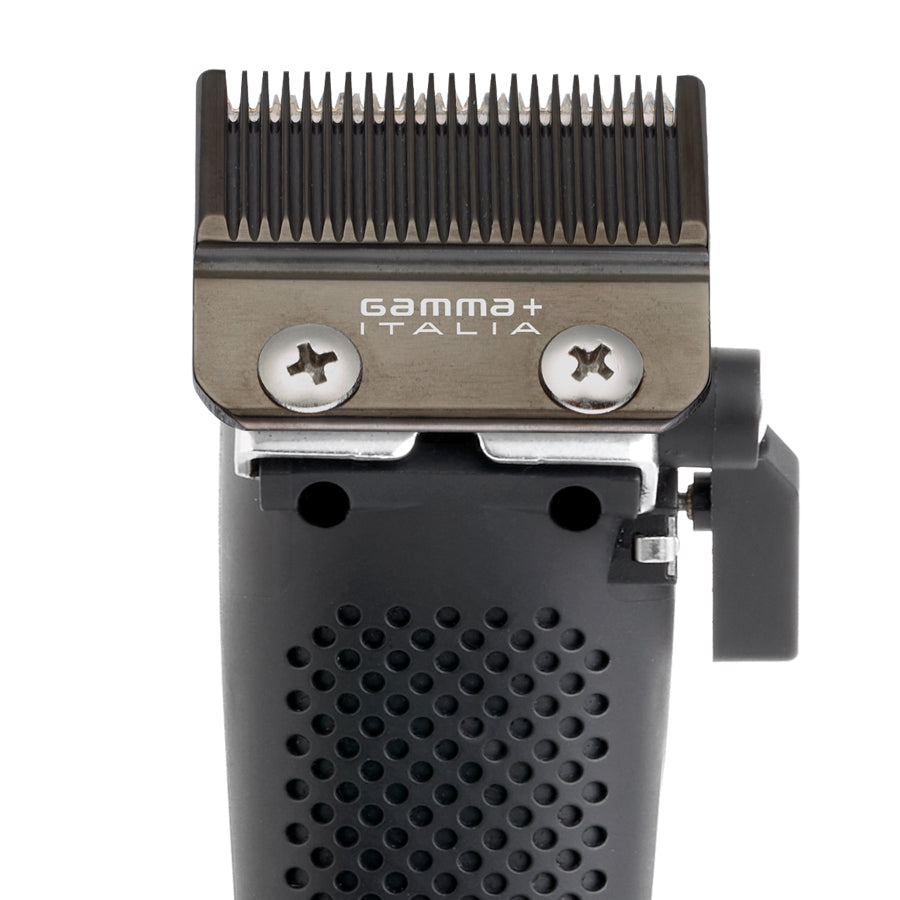 Chefs kiss
Clippers are great, run cool, run long, lightweight and powerful
Gamma+ X-Ergo Professional Modular Clipper
Chefs kiss
Clippers are great, run cool, run long, lightweight and powerful