Pulpo Beard Oils - Diablo
Spend

$ 200.00

to

FREE SHIPPING
After being part of Team PBO, and knowing how great of a product PBO is, I wanted to come out with a scent. I mentioned it to "El Jefe" and we designed "DIABLO".

Pulpo asked me what kind of scent I was looking for. I told him, "I want something straight up. A scent that can describe who I am without any spoken words." With the proper ingredients to make your beard look astonishing, a dope as hell scent, aside from the beard growth assistance. The result is a scent that is bold yet refreshing, a scent that is attractive yet it hides a particular shyness. A scent that expresses who I am, The Diablo.

This scent is a token of appreciation for those that had my back since day 1; Enjoy!

 

When searching for men's grooming products you will find boring, woodsy, or bland scented oils and balms. We decided to bring fresh new scents to revolutionize what a man uses to rock his beard. Our organic oils provide great skin and hair conditioning ingredients ensuring marvelous and flawless skin. We took an original approach by using premium ingredients to replicate scents that everyone can relate to. We cater to a wide range of beard aficionados. From the outdoor woodsmen, to city hipsters, to my tropical beardos.

Beard Oil Ingredients:
Burberry Fragrance Oil; Peppermint Essential Oil; Almond Oil; Argan Oil; Castor Oil.
View full details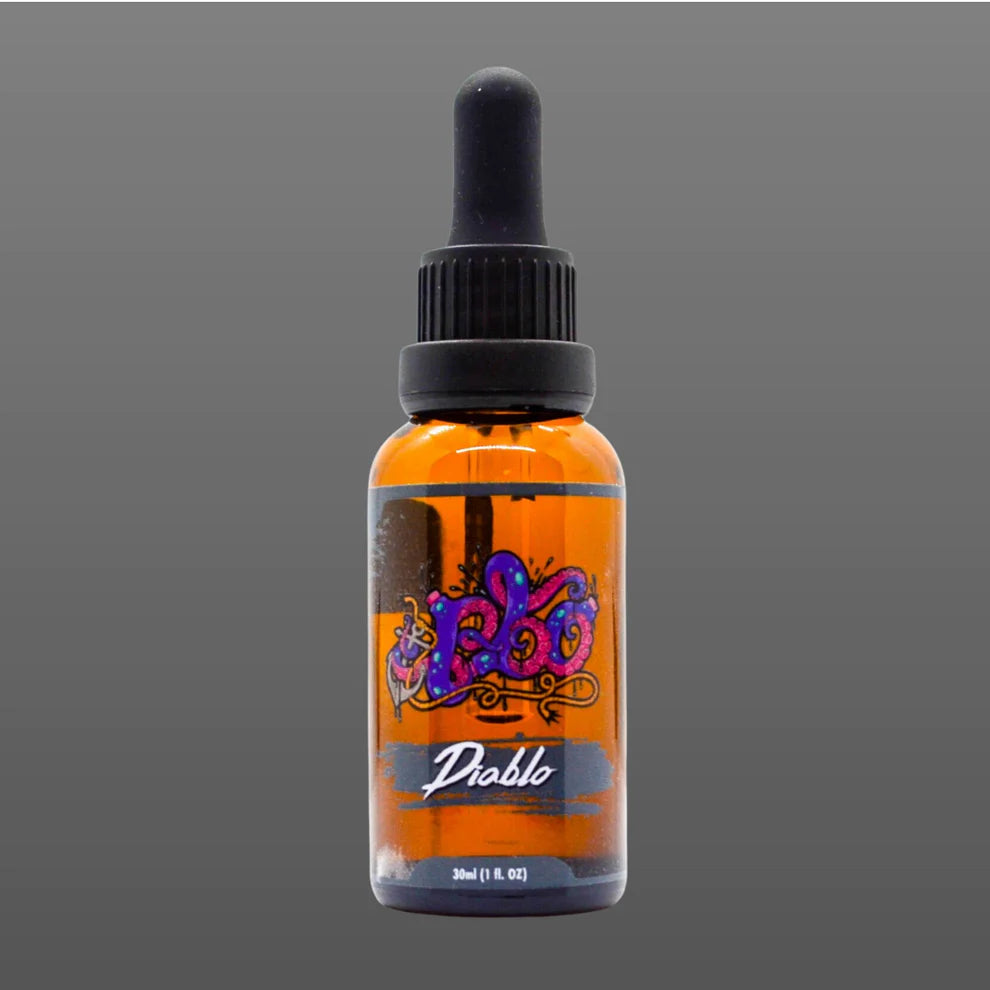 Pulpo Beard Oils - Diablo