Pulpo Beard Oils - Red Alert
Spend

$ 200.00

to

FREE SHIPPING
WARNING! SOUND THE ALARM!

Pulpo Beard Oils Red Alert is out! APB has been released letting the world know that a blend of Argan and Castor oils is on the loose. Please check your surroundings for inebriating cherry tobacco fragrance oil that will seduce anyone around. No woman is safe once they detect the silky smooth beard balm that is their weakness. Our balm has the right amount of wax to style and hold your beard. Additional ingredients like Shea butter, coconut and argan oil provide your hair and skin with amazing protection and care.

When searching for Men's grooming products you will find boring, woodsy, or bland scented oils and balms. We decided to bring fresh new scents to revolutionize what a man uses to rock his beard. Our organic oils provide great skin and hair conditioning ingredients ensuring marvelous and flawless skin. We took an original approach by using premium ingredients to replicate scents that everyone can relate to. We cater to a wide range of beard aficionados. From the outdoor woodsmen, to city hipsters, to my tropical beardos.

BE ON THE LOOK OUT AND IF YOU GET CAUGHT AT LEAST ENJOY IT!

Beard Oil Ingredients:
Cherry Tobacco Fragrance Oil; Almond Oil; Argan Oil; Castor Oil.

Balm Ingredients:
Cherry Tobacco Fragrance Oil; Argan Oil; Coconut Oil; Bees Wax; Shea Butter.
View full details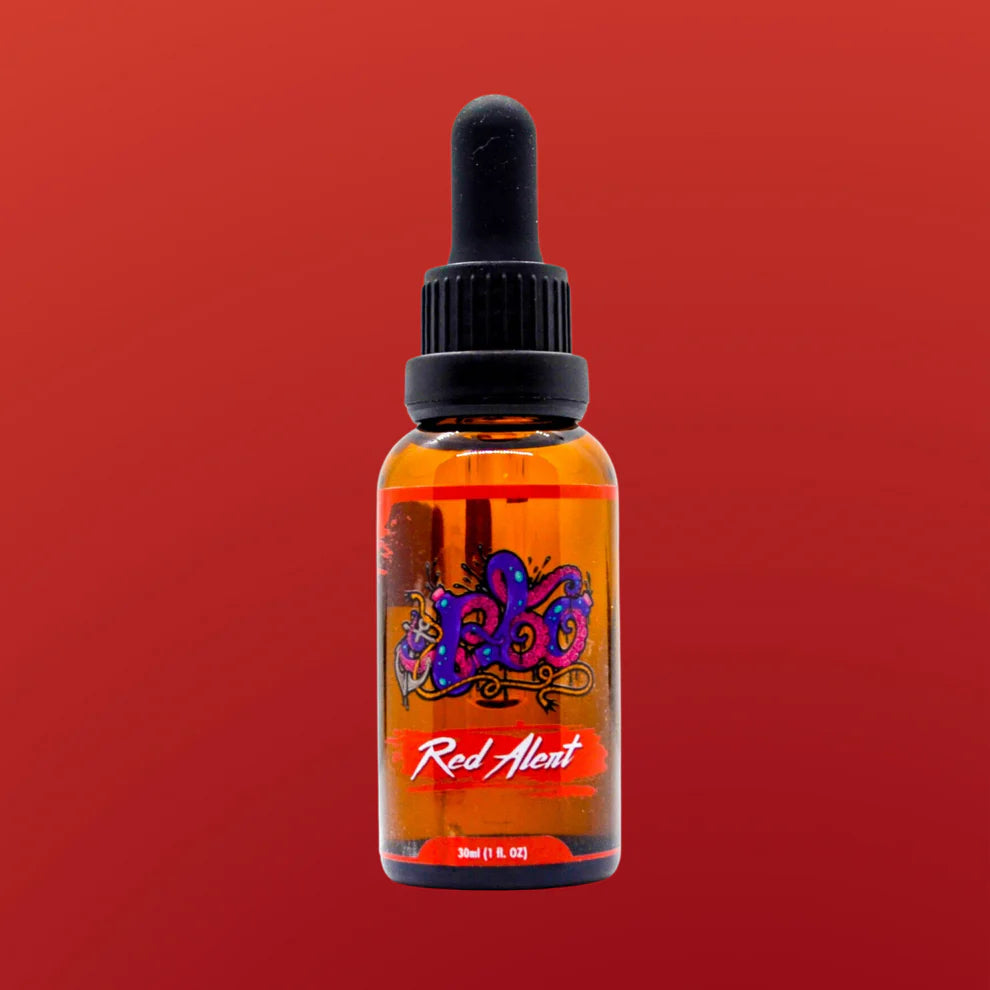 Pulpo Beard Oils - Red Alert