Wahl Sterling 4 Clipper and Bullet Trimmer Combo #8474
Spend

$ 200.00

to

FREE SHIPPING
Wahl Professional Sterling 4 Clipper with Sterling Bullet Trimmer Combo

PROFESSIONAL PRECISION: From Wahl Professional's commercial grade line of products, the Sterling 4 Clipper with Bullet Trimmer Combo is intended for professional use only and is designed to deliver the sharp performance that experts demand.
EXPERT COMBINATION: This combo features a Sterling 4 clipper with a powerful motor that will cut hair wet or dry and the blade lever easily adjusts the cutting length. The Bullet is designed for versatility, packing all the power of a full-size clipper in a small size for the ability to cut a full head of hair or simply trim up a neckline.
ACCESSORIES INCLUDED: Wahl Professional Sterling 4 Clipper with Sterling Bullet Trimmer Combo includes Sterling 4 clipper with adjustable taper lever with 6 cutting guides (1/8" – 1"), Bullet, clipper/trimmer with 4 trimming guides (1/8" – ½"), styling comb, oil, cleaning brush, operating instructions, and red blade guard, all of which are designed for professional quality.
PRODUCT SPECIFICATIONS: Wahl Professional Sterling 4 Clipper measures 6.25 inches in length and weighs 1 pound. Features a V5000 Electromagnetic Motor and the 3 hole Adjusto-Lock Blade set. Wahl Professional Sterling Bullet Trimmer measures 4" in length and weighs 4 ounces. Features Rotary Motor with Snap-On Blade. Made in U.S.A.
PLEASE NOTE: Wahl Professional Products purchased from this authorized dealer feature a manufacturer's warranty, which is not available from unauthorized dealers. For sale and use in the U.S. only.
View full details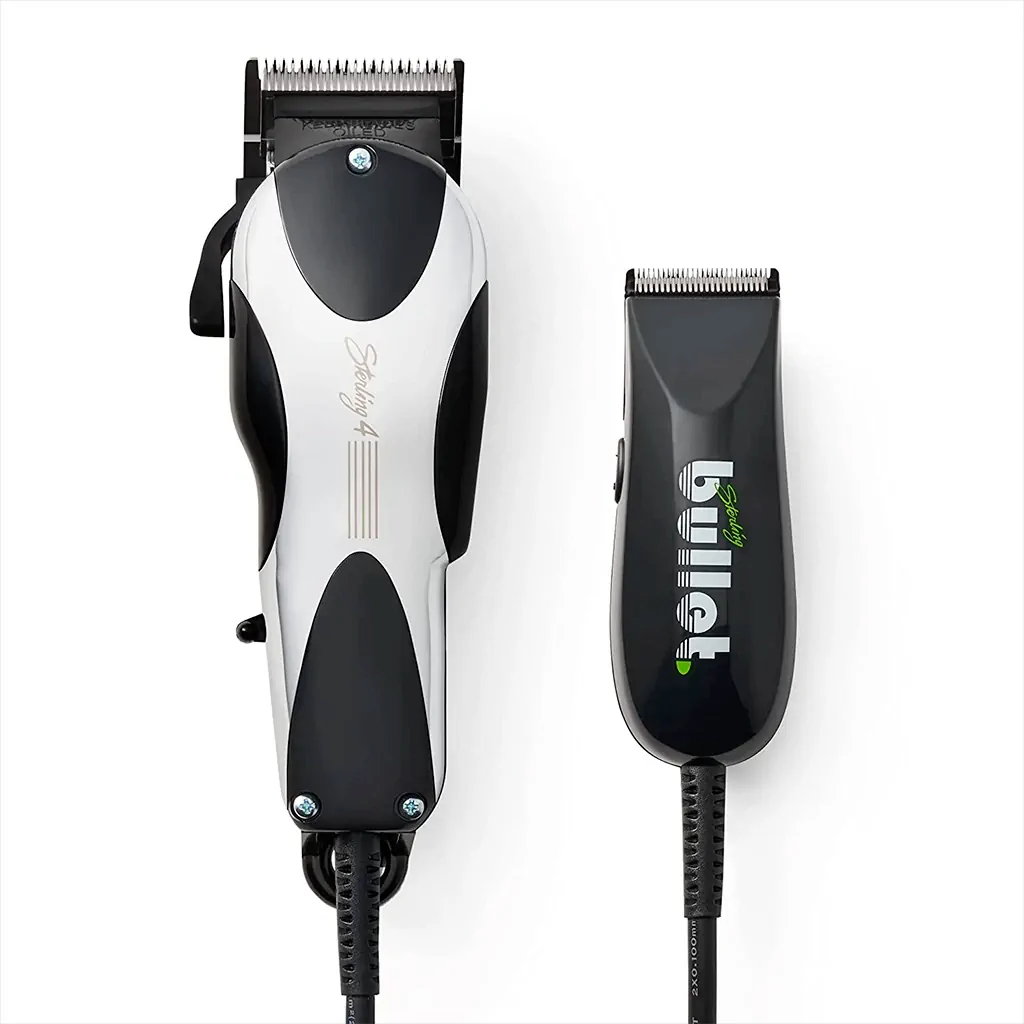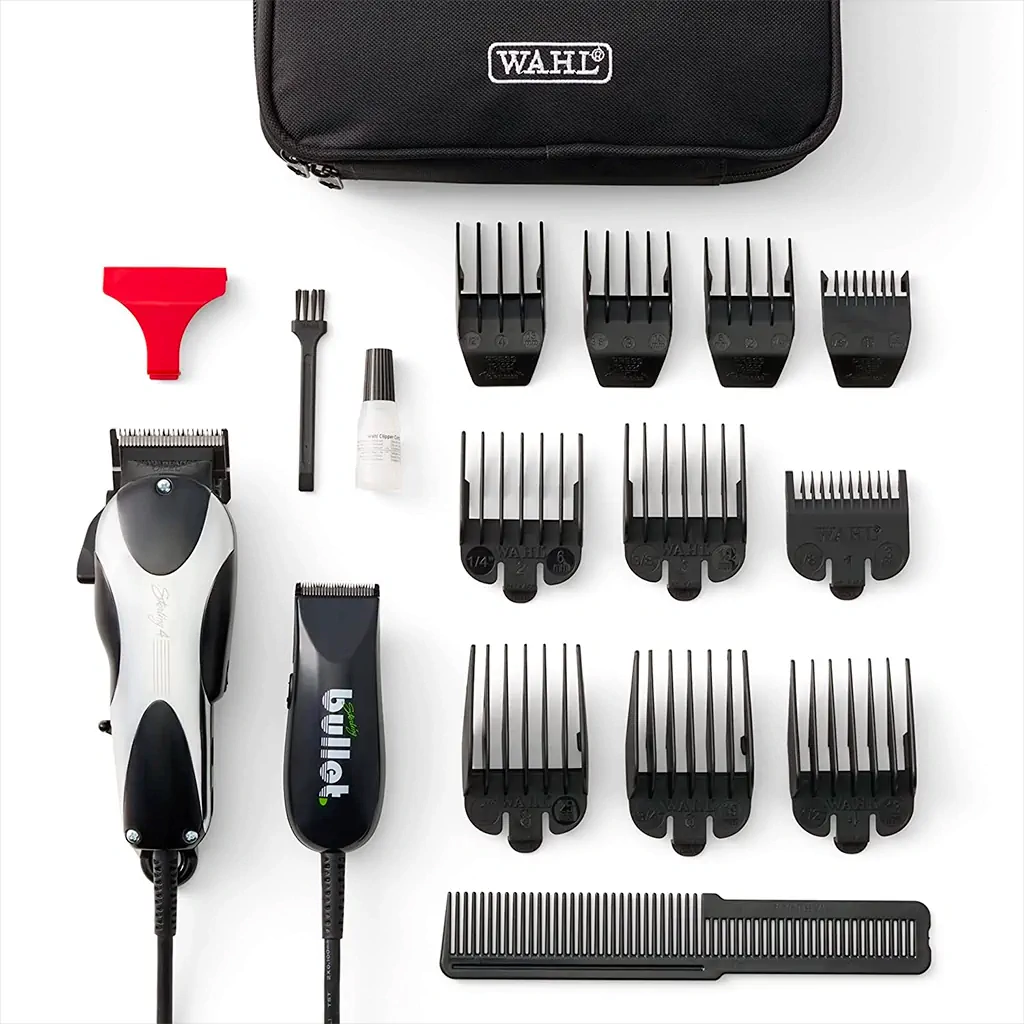 Wahl Sterling 4 Clipper and Bullet Trimmer Combo #8474